HALLOWEEN is not long at all now! Here are a few spooky family films we can all enjoy! Let us take you through the decades with some of the most memorable movies. Have a quick peak at our top picks for family friendly Halloween films.
80s
The first in our 80's line up is a classic. Everyone knows and can sing the theme tune! "Don't. Cross. The streams. It would be bad."
Love or hate the 2016 remake. It's an iconic franchise.
How do you NOT look after a Mogwai? Expose it to bright light, water and feed it after midnight.
'...they look just like everyone else.'
Wednesday wouldn't like this next one. It's Disney. But we still love it! Winifred Sanderson definitely gives us Queen of Hearts vibes.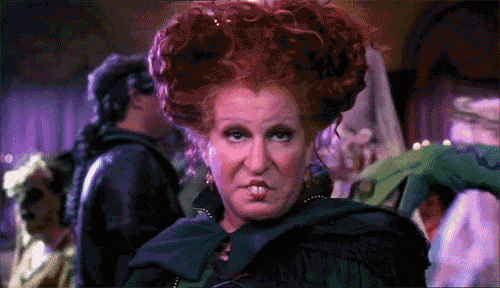 'Oh look. Another glorious morning. Makes me sick!'
This next feature film is the first of its kind. It has a full CGI character playing the leading role. Here he is making friends with Ricci.
Sticks, tennis balls and fishing line.
00s and Now
He's been an animated dog since the late 60s. He had his CGI debut with a live action mystery gang. Bring a box of snacks for this one.
Is there NEVER a good time to watch these? Halloween obviously gives you the best excuse.
We mentioned the third insta
lment of this now trilogy in our "What if Halloween was in Summer?" blog.
Hotel Transylvania 3: Summer Vacation (2018)
...and we can all relate to the tagline
Goosebumps is on it's sequel remake. You'll be able to see it in cinemas this October.
There is something beautiful and macabre about the beauty of stop motion. It's a painstakingly laborious process. But it pays off. Hand-made Halloween films are fantastic. We've hand-picked a hand-full for you.
The Corpse Bride (2005)
Coraline (2009)
Wallace and Gromit: The Curse of The Were-Rabbit (2005)
The Nightmare Before Christmas (1993)
These Halloween films are enjoyable for everyone. Whether it's an 80s classic, Wednesday's dark humour or a 'This is Halloween' sing-a-long, these are by far some of the most watchable spooky family films.