Whether you want to be on or off trend, here is a collection of what Christmas 2018 will look like regardless.
DECORATIONS
The Christmas tree is iconic and is an essential decorative feature for most Xmas loving households. But do you know when the tree should actually go up?
Answer: whenever you want!
Traditionally the Christmas tree was both hoisted up and decorated on Christmas Eve. So much effort in so little time. Suggestions when to include: the start of advent, the 2nd Saturday of December or 12 days before Christmas Day. We recommend around two weeks before as needles will drop and sheen will be lost.
There's a consensus that the tree comes down on the 12th Day of Christmas. If that's the 5th or 6th of January is a whole other debate.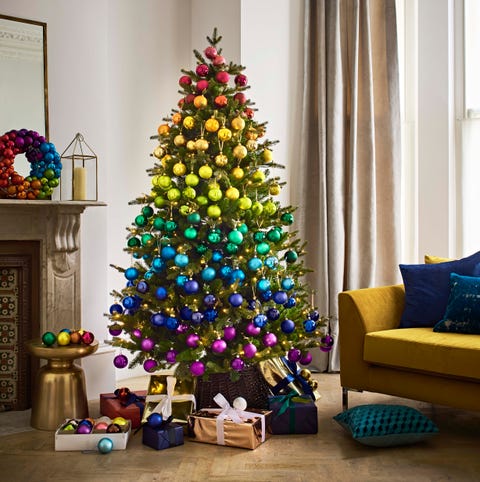 Traditional colour schemes are taking a back seat. More mismatching colours, pastels and even the rainbow are on the rise for your Christmas pine this year.
Struggle with your pets and the tree? Argos have a solution. They are now selling cat friendly parasol trees this year. They're a bit different, practical but pretty.
As long as it doesn't become a scratching post.
Here is a gallery of decorated trees that will definitely give you some inspiration if you haven't already decided on your centrepiece.
https://www.elledecor.com/design-decorate/g2797/christmas-tree-ideas
So, what do you do with the branches you don't like. The ones that stick out and ruin the aesthetic of your tree?
Answer: cut them off and craft them into these trending asymmetric wreaths.
Unfinished or something new for something old fashioned?
WOMEN'S WINTER WEAR
Vogue has you sorted. From the catwalk to the high-street. Will you be wearing these for your chilly Christmas shopping? Maybe for your work's Christmas do?
Some of the highlights include:
Animal prints
If you're looking for some practical footwear, the 'stomping boot' has had a surge in popularity. Is it any wonder if the lovable Holly Willoughby is endorsing them?
If you're not one for unnecessarily braving the elements and have done most of your shopping online, you can always snuggle up and wrap your prezzies in the trending and faithful popcorn cardigan.
GIFTS
It's time to get festive with fabrics. Up-cycled ornaments might be a nice personal gift for someone this year. As well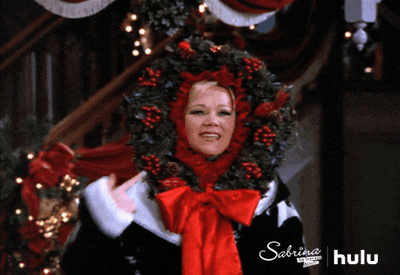 This might take a while to fully catch on, but it sure is an alternative to wrapping your presents in paper and tape. An Eco-friendlier
approach to wrapping presents could be
'Furoshiki.' This is the Japanese practice of using fabric instead of paper. Festive napkins, table cloths and maybe last year's Xmas jumper could be cobbled together and used by Santa this year.
Between Nerf guns, Harry Potter Lego, and now a Fortnite themed Monopoly, we have found some other toys that will be trending under this year's tree.
Fingerlings and the Untamed look like fun interactive toys that literally cling to your finger and respond to different touch and sounds you make. There's even an (AR) augmented reality app that lets you battle with these dinos.
There has been an increase in popularity in coding and robots. This nifty little robot combines colouring and teaching children to code.
Ozobot 2.0 putting the art in artificial intelligence.
Finally, on our trending toys list is a new family party game. Chow crown is this year's 'speak out.' Stretching your mouth to eating as much as you can before the music stops. Imagine the left-over trimmings flying around your face.
DINNER
Speaking of trimmings, have you seen the supermarket adverts this year and do you have a favourite?
Sainsbury's 'Socketman' versus John Lewis' Rocketman?
https://www.independent.co.uk/life-style/christmas/christmas-adverts-2018-john-lewis-iceland-sainsburys-heathrow-boots-a8634806.html
Hillarys
, the home interior specialists, have devised a fun little tool to compare how much the average Christmas dinner cost all the way back 50 years! You can also find the best-selling toys, when they were least or most expensive too. In comparison to today, Pogs (in 1995) cost 88p and 10 years later the Xbox 360 (in 2005) cost £415.61.
Kevin won't be safe in most homes.
Even-though turkey is still the staple heart of the Christmas dinner, Tesco have predicted 1/5 households will be having a meat-free festive meal. Vegetarian and even vegan options are on the incline. We think it'll be a while before quinoa is surrounded by crackers!