FILM
September is that month where summer simmers down and autumn creeps in. School starts, temperatures drop but there's always fun to be had. This film pick of ours comes out in the 2nd half of September. It looks magical and a little bit spooky, so perfect for the build up to Halloween.
The House With a Clock in Its Walls
is a new adaptation, with the same name as, John Bellairs' 1970 novel for children. The premise surrounds an orphaned 10-year-old Lewis (Owen Vaccaro) who goes to live with his Uncle Jonathan (Jack Black). Together with friend Mrs. Zimmerman (Cate Blanchett), they embark on uncovering the secrets of this mysterious house. They protect their world from dark forces that are unleashed along the way.
Jack Black - Uncle Jonathan
A
Netflix
original film is coming this September. By now we've all heard of
Stranger Things
. Barb was an underrated character / fan favourite, who didn't get enough screen time! Well, there's a little hope, the actress who played Barb (Shannon Purser) is now starring in
Sierra Burgess is a Loser.
The most popular girl in high school and Sierra Burgess, the biggest loser, must pair up to win their crushes over. Barb lives on.
Shannon Purser - Sierra Burgess
TV
This next pick hasn't got a certain release date yet. It could be September perhaps October now. All we know is that it's airing this autumn. The strange sounds you make to try and mimic this program's theme include: blowing raspberries, humming and whistling. Think trip to the dentists.
We're of course on about the 11th series of
Dr WHO!
What we are sure about and absolutely love is the return of GBBO!
The Great British Bake Off
started again on the 28th August and will satisfy our TV taste-buds for a good slice of September. We can deal with Hollywood's harsh critiques but let's just hope Prue Leith doesn't slip up with the winner again.
Drake
dominates the charts these days. But there's a climber that may knock him off his top spot. Benny Blanco's
'Eastside'
(with Halsey and Khalid) has climbed the trending chart. Perhaps it has what it takes to make number 1. This chilled tune by Blanco definitely has a hint of
Ed Sheeran
. Blanco has produced for him before and you can tell. Give it a listen!
Here are a few albums that're coming soon. These lot will definitely have a few catchy beats between them.
Lenny Kravitz
- Raise Vibration 7th Sept
Jess Glynne
- Always In Between 12th Sept
FOOD / DRINK
If you're ever at the
INTU Trafford Centre
in Manchester doing a little retail therapy. You might work up an appetite. Why not try a sizzling South American bite at
Las Iguanas.
Or if you fancy a quick and easy burger bite, go get a
FIVE GUYS.
They're unbeatable. Honestly, their milkshakes feel like a meal alone. So tasty!
Perhaps you'll be more suited to some east Asian cuisine.
Tampopo
offers a mouthwatering array of food. Their fusion menu gives a choice of food from Japan, Vietnam, Indonesia, Malaysia, Singapore and Thailand. You'll need something to quench your thirst after these delicious options.
ALL BAR ONE
seems to be able to meet those needs. They provide expertly crafted cocktails and selected wines for a stylish city catch up.
Manchester


ENTERTAINMENT
So you might have wondered why we have suggested a few places to eat and drink in Manchester's
INTU Trafford Centre.
Well, we've done you a favour really. You're going to want to make a day of seeing
DIVERSITY'S IGNITE: The Street Dance Circus Spectacular.
We've just given some ideas of where you might like to go after the show.
Street dance and circus are coming together reaching a new level of awe and excitement. Creator and choreographer
Ashley Banjo
and
Diversity
are collaborating with
Gandey World Class Productions
for this incredible new show.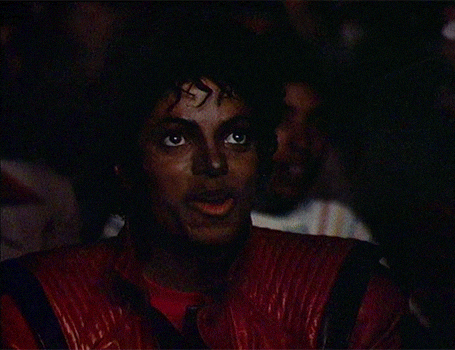 DIVERSITY'S IGNITE
, pairs the best street dancers with marvelous world class circus performers for an enthralling production that starts this autumn. Astonishing feats of dance and acrobatics will leave you questioning what is humanly possible. IGNITE is a limited UK tour that starts at
Manchester's INTU Trafford Centre
21st - 23rd September 2018.
BOOK TICKETS NOW!
click here to check dates, show times and tickets.